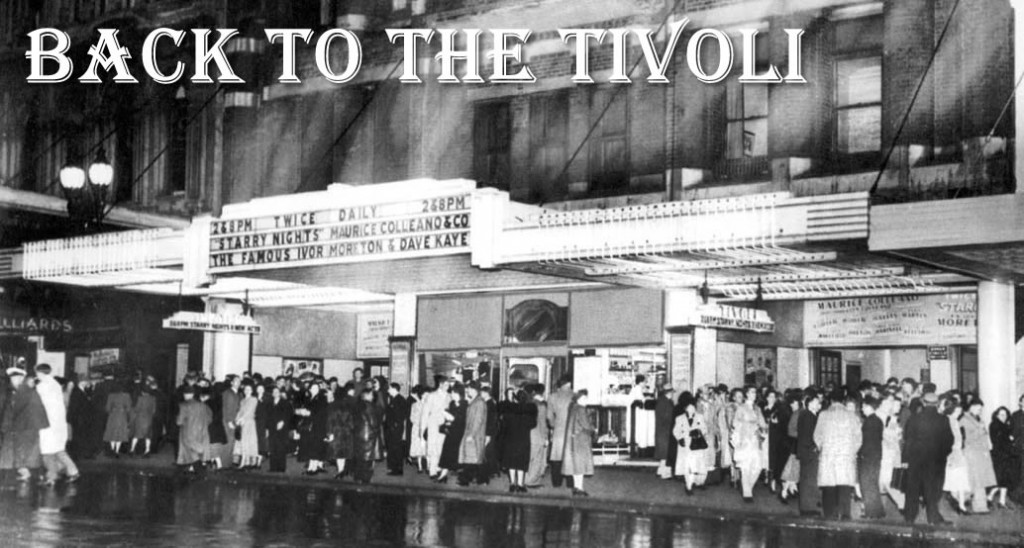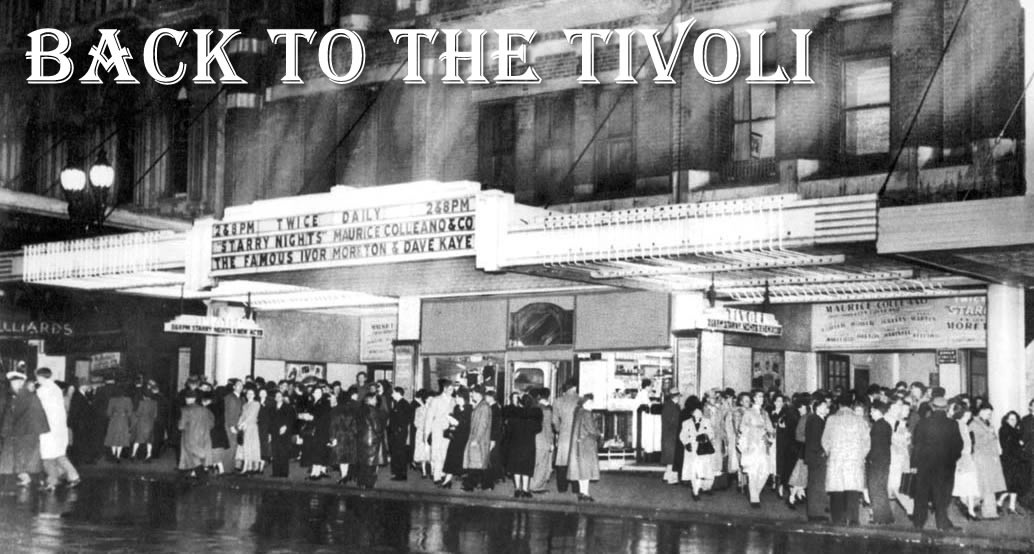 WINNER OF NATIONAL MO AWARD FOR BEST PRODUCTION SHOW
2010 | 2011 | 2012 | 2013
BACK TO THE TIVOLI is without a doubt one of the most successful touring shows within the industry. The Tivoli has been performing since 1996, with return bookings unmatched by any other touring show. Major rooms have enjoyed up to twelve performances a year, with audiences becoming cult like followers of the production. Not since the Sydney Tivoli Theatre closed it's door's some 60 years ago, has a variety show captured the imagination of Australian audiences like this production. The very best of our nation's variety performers are presented in such style, that audiences are encouraged to return time and time again, for two hours of total fulfilment.
BACK TO THE TIVOLI is produced, & directed by Wayne Cornell, & Jenifer Green. Jenifer hosts the show. Wayne is a multi national award winning, International performer, as well as being a former lead singer of the Delltones. Jenifer lived & performed in America for 16 years, performing with super stars, such as BOB HOPE, GEORGE BURNS, JERRY LEWIS, MICKEY ROONEY< DONALD O'CONNOR etc. Jenifer is the only Australian performer to be awarded major MO awards in 4 separate categories in the same year. She achieved this honor in 2 consecutive years.
Each concert  features 4 performers, a live band, and the Tivoli showgirls. Every return booking introduces 4 new performers. Whether it's theatre, club, or entertainment centres, BACK TO THE TIVOLI offers something for everyone. When the audiences experience the magic and excitement of Tivoli, they will return time and time again, to be entertained like they haven't been since the demise of the old Sydney Tiv.
"BACK TO THE TIVOLI"  has enjoyed more than 1700 performances, employing more than 15000 entertainers, dancers and musicians.
THE SHOW HAS NOW BROKEN RECORD'S FOR MOST APPEARANCES AT A NUMBER OF  MAJOR VENUES.
TWIN TOWNS SERVICES CLUB: 221 PERFORMANCES                    (All time record)
KEDRON – WAVELL SERVICES CLUB 208 PERFORMANCES         (All time record)
ETTALONG BEACH CLUB 100 PERFORMANCES                                (All time record)
CENTRAL COAST LEAGUES CLUB 101 PERFORMANCES                (All time record)
MINGARA SPORTS & RECREATION CLUB 98 PERFORMANCES  (All time record)
BANKSTOWN SPORTS CLUB 91 PERFORMANCES                            (All time record)
PETERSHAM RSL CLUB 91 PERFORMANCES.                                    (All time record)
"BACK TO THE TIVOLI" has presented a long list of magnificent closing act's:
SHELLY WHITE & LEZ

BERNARD WALZ

JENIFER GREEN

IAN COOPER

JON DARSK

DARREN CARR

JOHN STEPHAN

THE RYTHMAIRES

LUCKY STARR

VOV DYLAN

KRZYSZTOF MALEK

THE OTHER 3 TENORS

THE IRISH TENORS

THE FLEURYS

BLACK TIE

ADAM SCICLUNA

LISA CROUCH

DEREK METZGER

PETER KAYE

AUBREY & MARTIN

KEITH SCOT

KAREN BECKETT